Services: Design Consultancy
Breathing Buildings is the UK's leading provider of natural and low-energy ventilation systems. In addition to a thriving equipment supply business, our experienced design team offers consultancy services to architects, project managers, M&E consultants and contractors. With over 50 years of combined experience designing sustainable buildings throughout the UK and abroad, Breathing Buildings' expertise and broad range of design services is unique in the industry, and is proven in supporting design teams on complex challenging projects.
Multi-disciplinary team of consulting engineers have an unparalleled range of expertise, and have designed low-energy ventilation systems for over 300 buildings in the UK and overseas.
With backgrounds including: theoretical research, experimental modelling, mechanical services engineering, HVAC specification, control system design, computer programming, management consultancy, and even architecture, the team offers a unique blend of skills and experience.
Overheating Analysis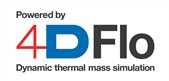 Thermal modelling to meet BREAAM 2014 requirements.
Overheating risk assessments and reports, including full design responsibility & PI insurance.
Natural Ventilation Controls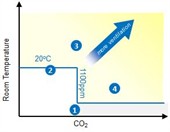 Development of standard and bespoke ventilation schemes.
Textual Description of Operations for implementation by BMS specialists.
Use of monitored building data to inform control strategy.
 Energy Modelling
In-house and IES energy modelling to optimise heating, ventilation and cooling scenarios.
Advice on payback period when implementing different natural or mechanical solutions.
Experiments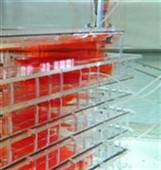 Simulation and visualisation of natural ventilation flows using analogue water-bath modelling.
CFD Modelling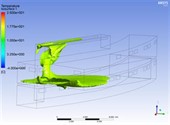 Prediction and visualisation of air distribution patterns.
Modelling of detailed spatial variations in temperature, CO2 levels and air velocities.
Wintertime Ventilation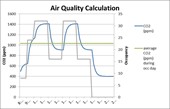 Numerical modelling of CO2 build up within each space.
Application of theoretical plume modelling to determine temperature and velocity of incoming air at the occupied zone.