Continuing Professional Development Course
---
Want to learn more about Natural & Hybrid Ventilation and what the current ventilation requirements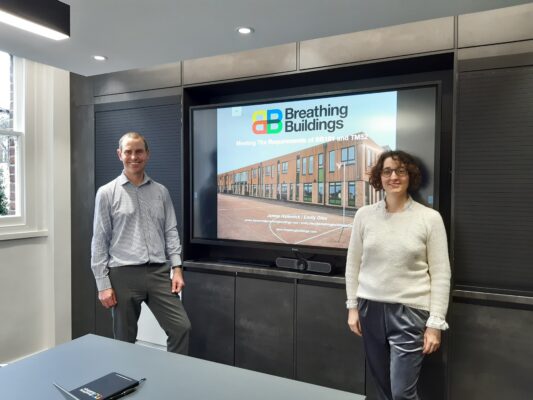 are for regulations such as BB101 & TM52? Our Meeting the Requirements of BB101 and TM52 CIBSE approved Continuing Professional Development (CPD) will provide an introduction to Natural and Hybrid ventilation strategies and how mixing ventilation works.
It will also cover requirements of design guidance discussing overheating and Indoor Air Quality (IAQ) criteria and what is needed in order to achieve compliance and what it means for the ventilation systems being installed.
Includes the following learning objectives:
– Challenges with BB101 V4
– What is winter mixing and summer night cooling?
– Current building requirements for BB101
– What is summertime overheating?
– BB101 ventilation systems
– Acoustics and draught calculations
– What are the different ventilation strategies?
– COVID-19 and ventilation systems
To book your CIBSE approved CPD with one of our experienced ventilation experts, please contact us at info@breathingbuildings.com or call +44 (0) 1223 450 060.